White Gallery London puts forward the best in bridal wear
Leading fashion capital, London plays host to White Gallery London 22-24 May 2011 the world's most exclusive wedding wear retailers will have the opportunity to see the very best in bridal design at the three-day event.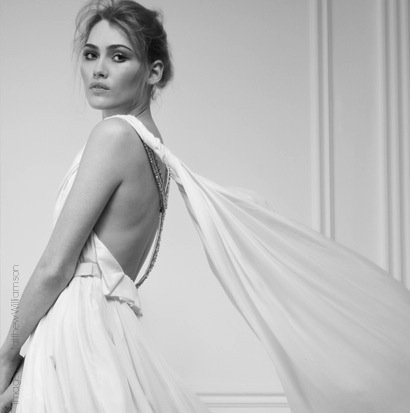 Matthew Williamson 2011 Bridal Collection
Since its launch in 2010, White Gallery London saw the amalgamation of the finest names in British bridal design and leading collections from the top international fashion houses. White Gallery London now moves into its second season taking place in the beautiful riverside surroundings of Battersea Park just minutes away from Chelsea, right in the heart of London.
A new offering this season includes Penrose, the first Italian lingerie designer to produce a collection dedicated exclusively to the bride. Invisible and soft bodysuits, corsetry, bras, slips, hosiery and sets, made of precious fabrics and styled by exquisite tailoring in sophisticated white and ivory colours. Penrose will also be previewing their bridal footwear collection featuring a selection of luxurious silk and satin creations.
This year, White Gallery London will introduce a small group of talented young UK designers who the organisers and existing exhibitors believe, are poised for critical and commercial acclaim, they include Elizabeth Stuart, Terry Fox, Tobi Hannah, Sanyukta Shrestha, Sarah Janks and The Vintage Wedding Dress Company.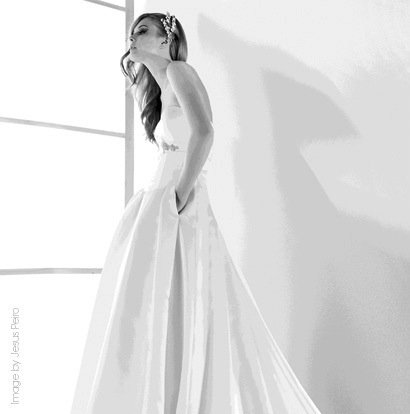 Jesus Peiro 2011 Bridal Collection
White Gallery London programme of individual, own-name fashion shows is a special attraction, for it is here where retailers can see the collections come to life, styled by the very designers who created them. There will be invitation-only catwalk shows from: Alan Hannah, Ian Stuart,
Matthew Williamson
, Stephanie Allin, Stewart Parvin.
White Gallery London will also stage the Designers' Preview Show 2011 featuring key pieces from the collections of Blue Bridalwear, Hollywood Dreams, Johanna Hehir, Lea-Ann Belter, Lusan Mandongus, MKarin and
Sharon
Bowen; and the New Talents Preview Show.
Over 40 top designers will unveil their 2012 bridal collections including Alan Hannah .
Amanda Wakeley
. Anoushka G . Babe . Blue . Claire Pettibone .
Cymbeline
. David Fielden . Gemy Couture. Halo & Co . Hollywood Dreams . Ian Stuart . Ivory & Co .
Jesus Peiro
. Johanna Hehir. Katzi Jewellery . Lea-Ann Belter. Lusan Mandongus . Lyn Ashworth . Matthew Williamson . MKarin . MyLady . Nicki Macfarlane . Olivia Couture . Penrose . Pepe Botella . Polly Edwards . Rachel Simpson . Ritva Westenius . Sanyukta Shrestha . Sarah Janks . Sassi Holford . Sharon Bowen. Stephanie Allin . Stephanie Browne . Stewart Parvin . Terry Fox . Tobi Hannah . The Vintage Wedding Dress Company . Ugo Zaldi . Vivien Sheriff. Yolan Cris .
Copyright © 2023 FashionNetwork.com All rights reserved.