Versace CEO Di Risio resigns
MILAN, June 5 (Reuters) - Gianni Versace SpA's Giancarlo Di Risio has resigned as chief executive of the Italian fashion house, according to a statement on Friday 5 June, confirming newspaper reports he was set to depart.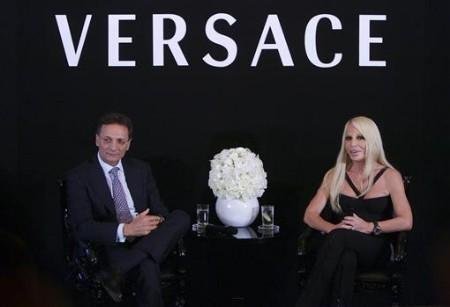 The company did not give a reason for Di Risio's resignation, nor did it name a successor. Di Risio was hired at Versace in 2004.
"Di Risio has agreed to stay on temporarily in order to guarantee a smooth transitional period for the company," it said.
Newspapers had speculated about Di Risio leaving, with Italy's Il Sole 24 Ore saying last month he and design head Donatella Versace were "close to a divorce" over strategy.
Versace denied last month the existence of friction between the two over the issue of cutting costs.
The design house is owned by Donatella, her brother Santo and her daughter Allegra. Known for its Medusa-head logo and penchant for gold, it had an 8.2 percent rise in revenues to 336 million euros ($476 million) last year. Versace's board has approved a three-year plan focusing on measures to confront the financial crisis -- which has not spared luxury brands -- and grow the business.
© Thomson Reuters 2023 All rights reserved.