Texworld USA teams up with with Prefab (Supima) trade show
Supima has announced that its Prefab trade show will join the New York grouping Texworld USA, which is currently preparing for its ninth edition.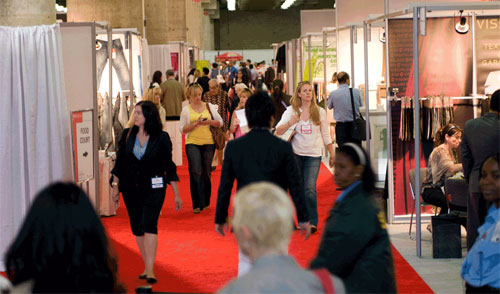 Texworld USA
During its last session, Texworld USA brought together some 139 exhibitors from 14 different countries, attracting around 2,500 professional visitors. For Jesse Curlee, president of Supima this marks a watershed moment. "We feel that Texworld USA's reputation and the added exposure to buyers will benefit Supima, and more importantly, our licensees … The move to Texworld USA will also benefit our customers; almost all of whom attend the event during the week of shows. It's a busy week for buyers and this will eliminate a trip to another part of the city."
"Having Supima's support for Texworld USA is terrific! The Supima product is excellent and adding more of their licensees to our leading group of exhibiting mills, enhances the value for the buyers even more," explained David Audrain, president of Messe Frankfurt USA, organizer of Texworld USA. "Our goal with Texworld USA has always been to provide the leading exhibition of apparel fabric producers for the American market. We expect this July to be our best show yet!"
The ninth edition of Texworld USA will take place July 13 - 15, 2010 at the Javits Convention Center in New York City.
Copyright © 2023 FashionNetwork.com All rights reserved.