Sara Lee should mull spin-off, says analyst
By Brad Dorfman
CHICAGO, Dec 10 (Reuters) - Sara Lee Corp (SLE.N) would be wise to split the company to strip out fixed liabilities from recent divestitures and rebase its existing operations, like coffee and baked goods, outside the United States, a former company executive and industry analyst said.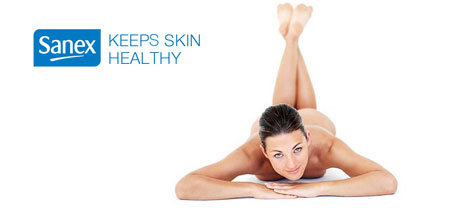 Sanex, a Sara Lee brand - Photo: www.sanex.net
Tim Ramey, a former vice president of strategy and corporate development at Sara Lee who left the company in 2002, is now an analyst at investment banking and brokerage D.A. Davidson.
After speaking with Sara Lee management this week, Ramey said Sara Lee was likely to clear up its financial reporting to give investors a better idea of what the company is worth after years of job cuts and unit divestitures.
Sara Lee should move all those "legacy liabilities and some assets to fund them in one division and report it separately rather than buried within the ongoing operations of Sara Lee," Ramey, said in a report to clients.
"One hundred percent, they will do that," Ramey said during an interview.
But Ramey took the idea even further, to say that Sara Lee would do well to spin off a new company to house all of its operating assets.
He said the new company could be housed in the Netherlands, where Sara Lee generates a good amount of profits. Currently, Sara Lee takes a tax hit when it moves the cash earned overseas to the United States to pay for things like pensions, dividends and other expenses.
"This company earns the vast majority of its profits in Europe and has the vast majority of its expenses in the U.S.," Ramey said. He stressed in a research note that the idea of spinning a new company was his and not Sara Lee's.
A source familiar with Sara Lee's thinking on the matter said the company was "looking at ways to provide better transparency and clarity around those numbers" but could not say how that would be accomplished.
LEGACY OF AN OVERHAUL
Since becoming chief executive of Sara Lee in 2005, Brenda Barnes has overseen a massive overhaul of the company, selling off or divesting businesses like apparel maker Hanesbrands Inc (HBI.N) and agreeing to sell its its European personal care products business to Unilever (ULVR.L) for $1.87 billion. The company is also trying to sell its household products business.
That overhaul, which has also included job cuts, has left Sara Lee with fixed liabilities, such as pension expenses, that the company will only need to pay out for a certain period of time, Ramey said.
The fixed pension liabilities should be valued at their present value and not as an ongoing part of the company's operations, which makes the costs weigh more on earnings.
The company's reporting structure has already made it difficult to value Sara Lee, analysts said.
Sara Lee shares have risen 9.2 percent since the beginning of October to $12.16 early Thursday (10 December) afternoon on the New York Stock Exchange. But the stock still trades at 12.65 estimated current-year earnings, below the 14.9 multiple of the Standard & Poor's packaged food and meat index .15GSPFOOD.
Sara Lee shares have also been pressured by concerns that the company competes in commodity categories like meat and bakery products while its bakery margins are lower than those of some competitors.
In the past, Sara Lee's apparel operations funded its U.S. expenses. The tax issue became bigger for the company after it divested the apparel business.
A Sara Lee spokesman declined to comment on Ramey's report.
(Reporting by Brad Dorfman; Editing by Michele Gershberg and Richard Chang)
© Thomson Reuters 2023 All rights reserved.