Revlon chairman seeks issue of preferred stock
April 20 (Reuters) - Revlon Inc (REV.N) chairman and majority shareholder Ronald Perelman proposed that the cosmetics maker issue new voting preferred stock to minority shareholders in exchange for their class A common shares.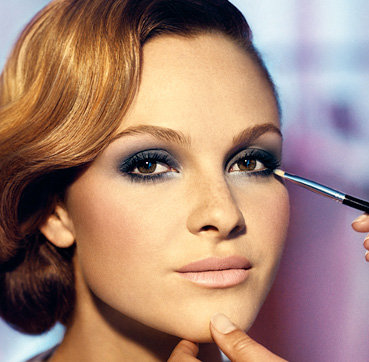 Revlon - "Play up eyes"
The proposal would see the preferred stock pay out an annual cash dividend of 12.5 percent, payable quarterly, and be redeemed in four years at $3.74 a share, Revlon said in a statement.
The company said it was reviewing the proposal.
The preferred stock will have an aggregate liquidation preference of about $75 million, based upon 20.042 million shares not currently held by MacAndrews & Forbes and its affiliates, the holding companies for Perelman.
Under the plan, MacAndrews & Forbes will contribute to $75 million of Revlon's $107 million senior subordinated term loan due to a subsidiary, and the loan will be amended to extend its maturity to 2013 and increase its interest rate to 12.5 percent.
MacAndrews & Forbes currently has a combined voting power of about 75 percent, Revlon said.
According to a regulatory filing in January, the holding company has a passive stake of 61.13 percent of Revlon's class A common stock, convertible shares and options.
The company's stock closed at $3.93 Friday on the New York Stock Exchange. (Reporting by Amitha Rajan in Bangalore; Editing by Anthony Kurian)
© Thomson Reuters 2023 All rights reserved.