Oriflame taking margin hit as forex weighs
MOSCOW, June 11 (Reuters) - Swedish direct seller of cosmetics Oriflame (ORIsdb.ST) is losing margin this year as the economic crisis caps its pricing flexibility, even in Russia, its most make-up-addicted market.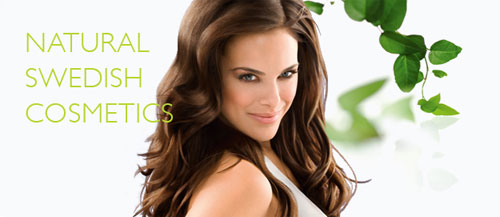 Oriflame
Johan Rosenberg, CIS and Baltics regional director for Oriflame, said in an interview local currency devaluation was the group's main concern as it imports "nearly everything".
"In terms of effect on our business and our profit, clearly currency has the most effect on our financial results, because we are reporting in euros and therefore we have of course lost quite a lot of margin this year," Rosenberg told Reuters.
Russia's cosmetics market took off in the early nineties as a consumer boom began and Russian women made up for decades of Soviet-era austerity and it had been growing 10-20 percent a year since. But the current economic downturn has slowed its pace as cash-strapped customers are cutting spending, and the devaluation of the rouble puts imported products out of reach.
"We see the currency, and we see the economic crisis in terms of how much money consumers will have in their pocket as the main concerns right now. But we also know that even in tougher times people like to use cosmetics."
That should allow Oriflame to achieve more in this region than the 10 percent sales growth forecast for the group as a whole, Rosenberg said.
INVESTING IN CUSTOMERS
In the first quarter of 2009, currency movements knocked 4 percentage points off operating margins as Oriflame's main currencies -- the Russian rouble, Ukrainian hryvnia and Kazakh tenge -- weakened considerably.
"The biggest investment is in pricing. We are investing in the customer who does not have much money ... We are not increasing prices in line with the devaluation," he said.
To mitigate the effects from exchange rates, Oriflame has raised prices by 5 percent so far this year.
Rival Avon Products Inc (AVP.N), the world's largest direct seller of cosmetics, in May posted a far weaker-than-expected drop in first-quarter profit and said pressure on its margins would be even greater in the second quarter. [nN05455709]
PRODUCTION COSTS
Oriflame is also seeking to boost the share of locally produced products in its sales.
"It depends on how quickly and when we will get production facilities, but the target is as much as possible, clearly."
Rosenberg said Oriflame, which only has one plant in the region -- a Russian lipstick factory -- was looking to build or buy a factory in Russia and had "several targets".
The region gives Oriflame around $1 billion in revenue every year, or nearly 60 percent of its total sales. The firm had 7.7 percent of the 12 billion euro market at the end of 2008, according to Euromonitor data provided by Oriflame.
French cosmetics group L'Oreal (OREP.PA) said last week it planned to build a plant in Russia, [nL4164945] while Avon launched a Russian plant in 2004.
(Editing by Will Waterman)
(([email protected], +7 495 775 12 42, Reuters Messaging: [email protected])) Keywords: ORIFLAME/
(C) Reuters 2009. All rights reserved. Republication or redistribution ofReuters content, including by caching, framing or similar means, is expresslyprohibited without the prior written consent of Reuters. Reuters and the Reuterssphere logo are registered trademarks and trademarks of the Reuters group ofcompanies around the world.nLT568002
© Thomson Reuters 2022 All rights reserved.