Hanesbrands posts surprise Q1 profit, to cut 250 jobs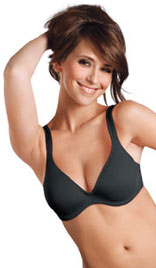 www.hanesbrands.com
April 27 (Reuters) - Underwear maker Hanesbrands Inc (HBI.N) posted a surprise quarterly adjusted profit, helped by lower cost of sales, and said it would lay off 250 management employees as it continues to cut expenses.
The company expects to incur restructuring and related charges, including severance costs, of about $15 million primarily in the second quarter.
In January, the company cut 310 jobs. As of April 15, the the company had about 45,000 employees.
For the quarter ended April 4, the company posted a net loss of $19.3 million, or 20 cents a share, compared with a net profit of $36.0 million, or 38 cents a share, a year ago.
The company said, excluding actions, it earned 3 cents a share for the latest first quarter.
Total net sales fell 13.2 percent to $857.8 million. Cost of sales dipped about 7 percent from a year ago.
Analysts on average were expecting a loss of 5 cents a share, before items, on revenue of $871.3 million, according to Reuters Estimates.
Hanesbrands also said it has decided to start production at its new Nanjing, China plant on Oct. 12 this year.
The company has been shifting its manufacturing activity from the United States to Asia to reduce costs -- a move that has led to layoffs and closure of plants in North America over the past few months.
Shares of the company, which was spun off from U.S. foodmaker Sara Lee Corp (SLE.N) in 2006, closed at $13.75 Monday on the New York Stock Exchange. (Reporting by Mihir Dalal in Bangalore; Editing by Himani Sarkar)
© Thomson Reuters 2023 All rights reserved.