Estée Lauder strengthens its international team
The group announces a double executive appointment to its eponymous brand; Daniel M. Annese is promoted to the the newly created position of Senior Vice President, Global General Manager, Market Development. He is joined by Charisse Ford who takes the role as Senior Vice President Global Marketing.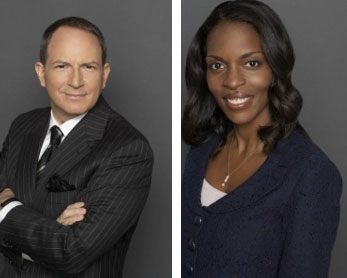 From left to right: Daniel M. Annese and Charisse Ford
Annese will be in charge of boosting
Estée Lauder
business`s growth and profitability in the brand`s six geographic regions - North America, Europe/Middle East/Africa, Asia-Pacific, Latin America, Travel Retail and the United Kingdom. Jane Hudid Hertzmark Global CEO said in a statement that "Under (Daniel's) strong leadership, the Estée Lauder brand`s International business has experienced five years of uninterrupted growth. Expanding his role to cover North America and Global Education will provide Daniel with the opportunity to build global synergies with all regions." Mr. Annese joined The Estée Lauder Companies in 1994. Since 2005, he has served as Senior Vice President, General Manager, Estée Lauder International, managing one of the largest business units in the Company.
Meanwhile, replacing Elana Drell is Charisse Ford to take up the position of Senior Vice President, Global Marketing, Estée Lauder. Ms. Ford will be responsible for global product marketing programs for the skincare, makeup and fragrance categories. Charisse previously worked fo
r; A
von Product
s, Sara
Lee Corporation and Kraft Foods but then joined the Estée Lauder's marketing department in 2005.
Copyright © 2023 FashionNetwork.com All rights reserved.