Estee Lauder CEO done pruning, now fine-tuning
By Jessica Wohl
BOCA RATON, Florida (Reuters) - Fabrizio Freda may be spending less time on airplanes these days, but he is busier than ever overseeing Estee Lauder Cos Inc's (EL.N) overhaul.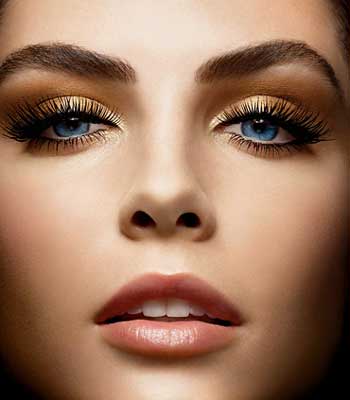 Estée Lauder
During his first year at the cosmetics maker, Freda spent as much as 70 percent of his time traveling away from its New York headquarters to meet with employees, consumers and the retailers that sell the company's goods.
Seven months into his role as chief executive officer, travel time has been pared back to maybe a week to 10 days per month, he said in an interview.
Freda travels most often to China and also spends a good deal of his time visiting markets throughout the United States and the United Kingdom, he said.
Continuing international expansion is key, especially as many U.S. consumers hold off from buying pricey creams such as La Mer and have traded down to lower-priced department store brands such as Clinique.
Last year, 55 percent of Estee Lauder's sales came from outside North America and "in the foreseeable future" that percentage should grow to 60 percent, Freda said.
Freda is most excited about the potential growth of skincare products, especially sales to Asian women.
One area the company is emphasizing in 2010 is taking care of hyperpigmentation, or darkening of the skin. Freda said he is very excited about the global roll-out of Clinique's Even Better line, which helps even out skin tone.
Last month, Estee surprised Wall Street with much stronger profits, helped by growth in the Asia Pacific region. Its shares have nearly tripled from a year low last March.
COURTING WALL STREET
On Thursday 18 February, Freda and Estee Lauder made their first trip to present at the Consumer Analyst Group of New York conference in Boca Raton, Florida. While Estee Lauder often speaks with analysts, Thursday 18 February's presentation gives it an opportunity to address a broader pool of potential investors.
The CAGNY debut does not imply that the company has any plans to distance itself from its founder's family by courting Wall Street.
"The family is still very much involved," said Freda. "We can continue growing very successfully on our own if we want. We see ourselves more as an acquisitive company than anything else," Freda said, discounting suggestions that Estee Lauder could be prettying itself up for a potential sale.
He said he and Executive Chairman William Lauder, the most recent CEO, have offices near each other and speak often.
Freda joined Estee Lauder in early 2008 after several years at Procter & Gamble (PG.N) and a stint at Gucci SpA. He is the first relative newcomer to run Estee Lauder and only the second non-Lauder to do so.
When he came on board, he found Estee Lauder was not integrated well, with 29 brands operating on their own.
Freda and his team has trimmed that number to 25. A restructuring that began in February 2009 was two-thirds completed at the end of December and the company is still working to improve results from businesses such as fragrances.
"We have finished the pruning of the portfolio. We still have some brands that need to improve their profitability and their work," Freda said.
The company's top priorities for cash are to invest internally, return funds to shareholders through share buybacks and dividends and keep looking at acquisitions. Estee Lauder had $1.22 billion in cash and equivalents at the end of the fiscal second quarter, up from $728.9 million a year earlier.
"Within the next year, maybe some opportunity will emerge and we will have sufficient cash," Freda said.
Buying small brands and expanding their global reach has been key to Estee Lauder's growth. When it bought the MAC brand in 1998, it had $140 million in sales. Today, MAC's annual sales are well above $1 billion.
Estee Lauder was founded in 1946 and entered its first international market, London, in 1960.
Italian-born Freda said he has grown to enjoy the energy of living in New York, especially when he gets to run through Central Park with his daughter.
He still counts Rome as the "most pleasant" city he has lived in. Besides their Manhattan home, Freda and his wife have a home in Italy and one in her home country, Belgium.
(Reporting by Jessica Wohl; Editing by Michele Gershberg and Richard Chang)
© Thomson Reuters 2023 All rights reserved.