Colombiamoda breaks out this year with high expectations. On Monday 26th July at the Plaza Mayor de Medellín one of the most important fashion events in Latin America opened up. It will run until July 30.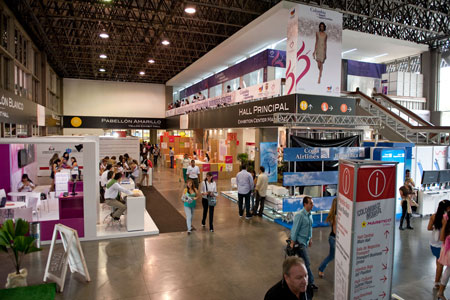 Colombiamoda 2010 / Photo: Carlos Carvajal
2 million dollars was the total cost of this great event, "For 2010 we expect about 300 people, only from
Inexmoda
, not counting the people in the stands nor the models", Carlos Botero, Executive Director of Inexmoda explained to Proexport. "There is an agreement made between Eafit University and Inexmoda which allows the University's bilingual business students to accompany the international buyers to the show".
Proexport invited to this last show more than 620 foreign buyers (325 attending for the first time) from 24 countries including Mexico, United States, Argentina, Spain, France, Italy and the UK, to participate in the International Business Conference.
The conferences began Tuesday 27 July at 2 p.m. Bancoldex and Proexport displayed a stand to show, both exhibitors and buyers, the services provided by every company and some business information of interest. They also arranged the set-up of a business lounge where international buyers and Colombian businessmen were invited to hold their business meetings.
This fair has placed the country on the world fashion map. "If the show had not had the amount of buyers brought in by Proexport, we would not be on the map, now we are heard of in China, Russia, Mexico and Australia, thanks to Colombiamoda positioning us," said Pilar Castaño. A milestone in the history of Columbian fashion was attained.
Copyright © 2023 FashionNetwork.com All rights reserved.