Capsule arrives in Berlin
Capsule is determined to pursue its journey. After Paris, it was Berlin that the New Yorker organisers chose to set up their event. The announcement was discretely mentioned on the tradeshow schedule for Spring/Summer 2012.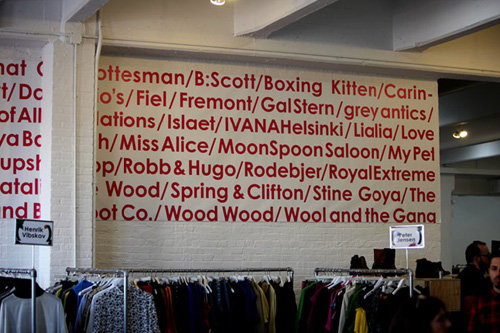 1st edition of Capsule Paris Womenswear.
Capsule Berlin is going to take place on July 7th and 8th of next year, right in the middle of Fashion Week and only one day after the opening of Bread&Butter, which is going to be celebrating its 10th Anniversry this Summer. Combining men's and women's fashion, Capsule is going to be held at the historic Alte Münze bulding, a coin manufacturer which was used to make the Euro since 1999. Moreover, the building offers an area of 20,000 square metres and is only few steps away from the town council. For the organisers, the exhibitors should consist of urban wear brands that are not very well known. However, competing for a similar market is trade show Seek hosted by
Premium
, which also takes place in Berlin. This fashion is also constantly changing and its image moves along with that of the city. For the time being, Capsule's website does not mention any names taking part in its first Berlin edition, although some of the people running the event believe that it should have space for all young, creative and urban brands. But even the head of
Bread & Butter
, Karl Heinz Müller, as well as the two managers of Premium, Norbert and Anita Tillman, whose events are held at an airport and a railway station respectively, have said that it is impossible to make their tradeshows any bigger.
Capsule has been developping since i twas launched in 2007 by the New York agency BPMW. The latter runs around 10 fair per year, across New York, Las Vegas and Paris.
Copyright © 2023 FashionNetwork.com All rights reserved.