Bread & Butter cancels kidswear trade show
Bread & Butter has decided to close the book on kidswear. Organisers of the urban fashion trade show wanted to create an international event dedicated to kids fashion from the ages of 4 to 14. However, with only around 70 guests confirmed, most of which were smaller brands, Karl-Heinz Müller had no choice but to call off the show.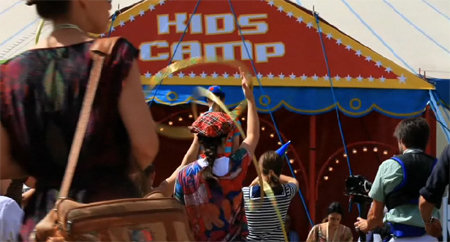 Bread & Butter Kids Camp 2010
This project was close to his heart and a lot of energy was put into it. It all started in July 2010 with the launch of Bread&Butter Kids Camp, where a section of the trade show was dedicated to kidswear. Kids Camp only had one edition, as it would eventually become a trade show of its own. Announced last December, Bread&Butter Youngstars was scheduled to take place from the 15th to 17th of July at the Berlin Tempelhoff airport. More than 200 brands were expected to show up at what was meant to become the "Bread&Butter" of kids fashion.
After two meetings, one in December in Berlin and one in January in Amsterdam, the team could not persuade the "big bosses" to continue with the project. On April 8th, Karl-Heinz Müller informed the kidswear brands and more than 3,000 registered retailers and buyers of his decision to cancel Bread&Butter Youngstars.
Copyright © 2023 FashionNetwork.com All rights reserved.