P&G to name McDonald CEO, Lafley to stay chairman
NEW YORK, June 8 (Reuters) - Procter & Gamble Co (PG.N) is set to name Robert McDonald as its next chief executive officer, taking over from A.G. Lafley, the Wall Street Journal reported on Monday 8 June.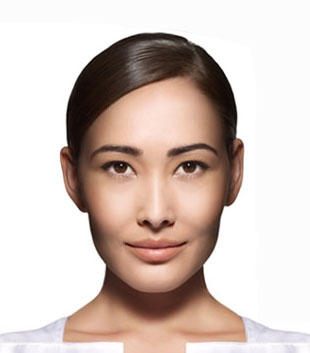 Olay, a P&G brand
The world's largest consumer products maker declined to comment on the move.
The appointment would be earlier than many had anticipated, but is not a surprise as several industry watchers expected McDonald, a 29-year P&G veteran, to take the top job when Lafley was ready to step down.
Lafley, who assumed the CEO role exactly nine years ago Monday 8 June, would remain chairman, the newspaper said, citing a source close to the company. The Journal sourced the news of McDonald's promotion to people familiar with the matter.
A P&G spokeswoman said the company's board is set to meet on Tuesday 9 June. The naming of a new CEO would be the board's decision, but the spokeswoman said she did not know what was on the agenda for the meeting.
The move would mark the latest in a string of upper management changes at Cincinnati-based P&G, which has come under pressure as consumers cut back on spending on everything from makeup to detergent in the recession.
On May 28, P&G forecast fiscal 2010 earnings well below Wall Street estimates as it invests in international markets and new products.
Two of its latest moves came last week, when it bought high-end retailer The Art of Shaving and said it would stop selling the Max Factor cosmetics line in the United States.
SOONER THAN EXPECTED
Lafley, who turns 62 on June 13, joined P&G in 1977. He has been chairman since 2002 and CEO since 2000.
"By anybody's measure A.G. Lafley did a brilliant job in running Procter & Gamble," said Ken Harris, CEO of Kantar Retail Americas.
In its 2008 article on the world's best CEOs, Barron's called Lafley an "unsentimental innovator" and credited him with boosting results by selling or spinning off brands with lackluster growth. During his tenure, the company sold off Folgers and paid $57 billion to acquire Gillette.
"Although the transition was expected, this would be much sooner than the company implied" even 10 days ago at a Bernstein conference, Bernstein analyst Ali Dibadj wrote in a note to clients.
McDonald, who turns 56 on June 20, joined the company in 1980 and become chief operating officer in July 2007. He is credited with trimming costs throughout P&G's operations.
McDonald, a "co-architect" of some of the things Lafley put in place, also brings fresh thoughts to key decisions the company will need to make, such as what role value brands play in its portfolio, Harris said.
"He is an incisive thinker. He knows the business backwards and forwards," Harris said.
At P&G's investor meeting six months ago, Lafley reassured investors that he was sticking around. "Rumors of my passing are greatly exaggerated," Lafley joked at the Dec. 11 meeting.
Since then, P&G and the overall household products industry have come under increased pressure to perform as retailers and consumers cut back on purchases.
P&G has a broader portfolio than smaller competitors such as Colgate-Palmolive Co (CL.N). Colgate, which appointed a new CEO in July 2007, has seen its shares rise nearly 3.6 percent so far this year, while P&G shares have fallen 14 percent. Colgate's portfolio is more focused on basic items such as toothpaste while P&G has rapidly expanded into higher-end areas such as fragrances and cosmetics.
Among recent management changes at P&G, Chief Financial Officer Clayt Daley stepped into an advisory role in January, giving Treasurer Jon Moeller the CFO post. Susan Arnold, the president of P&G's global business units, stepped down from that role in March. Both are set to leave P&G in September. Global Marketing Officer Jim Stengel left last year.
P&G's shares have risen about 87 percent since Lafley was named CEO and fell 4 cents in after-hours trading on Monday 8 June. (Reporting by Jessica Wohl and Brad Dorfman in New York; Additional reporting by Lisa Baertlein in Los Angeles; Editing by Phil Berlowitz, Gary Hill)
© Thomson Reuters 2023 All rights reserved.