EBay wins UK court battle with L'Oreal
LONDON (Reuters) - EBay has won a UK court battle against French cosmetics group L'Oreal, which had claimed the online marketplace was jointly liable for trademark infringements committed by its users.
Friday's decision is the latest in a series of legal tussles between the two firms as luxury goods groups seek to crack down on the sale of counterfeit goods.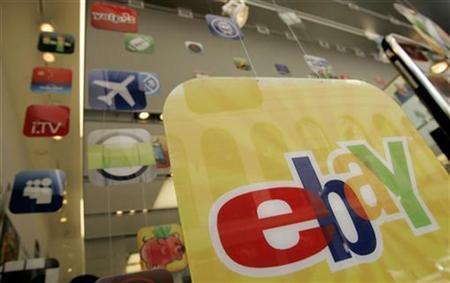 L'Oreal, which owns brands Lancome and Yves Saint Laurent Beaute, lost a similar case in France last week, and is appealing against a defeat in Belgium.
However, it won two cases in Germany that involved fake perfumes and products without wrapping.
"This is an important judgment because it ensures that consumers can continue to buy genuine products at competitive prices on eBay," said Richard Ambrose, eBay's head of trust and safety.
"Following legal victories for eBay in the UK, U.S., France and Belgium, we reiterate again that cooperation and dialogue is what is needed, not litigation. Only by working together can we collectively address the issues that concern eBay, rights owners and consumers."
L'Oreal noted in a statement that the court had "agreed with the view held from the outset by L'Oreal, that eBay could do more to prevent trademark infringement."
It said the judge had referred other issues of law raised by the case to the European Court of Justice for further guidance, and that it "remains confident of a positive outcome."
(Reporting by Mark Potter, editing by Will Waterman)
© Thomson Reuters 2023 All rights reserved.